"Think...are the energies of the model in your painting? Demand of the model all your greatest ideas."
-Robert Henri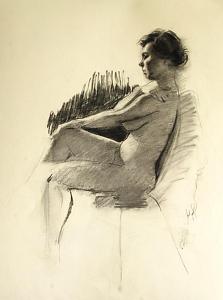 "You should draw not a line, but an inspired line. Yours should be the drawing of strong intentions."
-Robert Henri
"Art is, after all, only a trace - like a footprint which shows one has walked bravely and in great happiness."
-Robert Henri